By Susie Coston, National Shelter Director
Summer has finally arrived, and the winter chill is fading to a distant memory. With the warm weather and longer days has also come a new phenomenon: Goats have taken over the Internet. Yes, goats. They're cavorting through YouTube, overrunning BuzzFeed, and bounding into Facebook and Twitter newsfeeds as they play on slides, ride school buses, triumph over adversity, sing the Jurassic Park theme song, and appear unimpressed by British royalty.
Whether goats have risen to popularity due to their curiosity, their irreverence, or their charming sense of rebellion, these charismatic creatures have gained some well-deserved pop-culture notoriety. By the end of June, Jezebel's Kelly Faircloth had declared: "2014 is the Summer of Goats."
Of course, we've always been big goat fans here at Farm Sanctuary. With over 25 years of experience rescuing and caring for animals, we've become an authority on all things goat. Although all of the goats at our shelters have been rescued from the sort of hardships that don't make it into cute, viral videos, these indomitable animals remain some of the most joyful, funny, and fascinating characters you could ever hope to meet. So, join us as we celebrate our goat friends this summer on our website, Facebook, and Twitter pages.
Here are a few of our newest residents to help us begin celebrating the summer of goats.
The absurdly cuddly Totes, an orphaned kid, was rescued by a United States Coast Guardsman.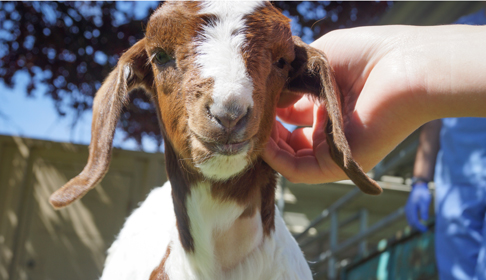 Our sweet Jordan was raised by a 4-H participant, but he ended up in pain and peril on the streets of New York City. Safe at our shelter, he's healed and having a blast.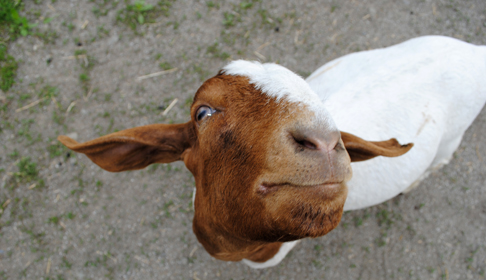 Abandoned at our gate and too small to join our adult goats, Hemingway found an unusual feathered friend — Ryan the gosling.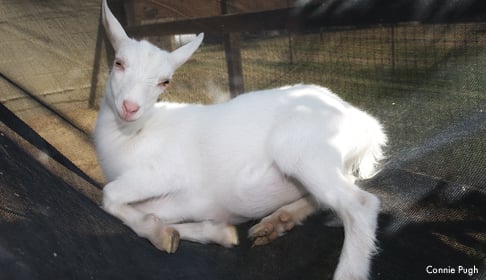 The cutest goat videos of Farm Sanctuary: