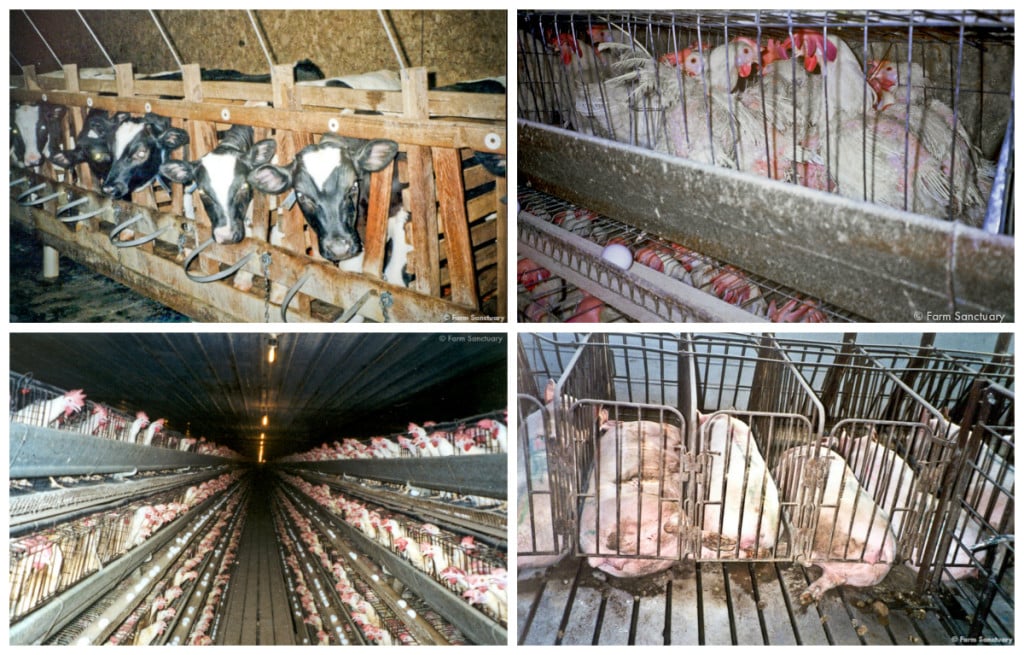 By Dallas Ryan, Farm Sanctuary Intern
I had no idea what to expect. I was in Massachusetts, sent by Farm Sanctuary to collect signatures. The thought of going up to complete strangers and asking them for their support seemed rather nerve-wracking. Stepping outside my comfort zone and doing it anyway, however, led me to quickly realize just how rewarding campaigning and gathering signatures is, especially if done in the name of something you truly believe in.
Whether it was outside the local grocery store or walking on campus, most people have had some sort of encounter with signature-gatherers. The reactions of those walking by are always mixed: Some hurriedly say no, while others ignore.
And then there are those who stop to learn more. Though signatures are our goal, I know our mere presence is making a sizable difference in the public's awareness – even among those who walk right on by. If, just for a second, I allowed them see something they had never seen or thought twice about before, that is success. For all I know, they could have looked up our efforts online later that day and spread the word during dinner. These types of reminders are important to keep in mind, especially when one finds the job exhausting or when the number of failed attempts to reach people becomes discouraging.
The best and most reassuring reminder of all: why you're standing there and who you're standing up for.
For me, other Farm Sanctuary volunteers, and the many others involved in this particular campaign, it's the animals on factory farms in Massachusetts suffering every day from cruel and inhumane confinement practices. As part of the Citizens for Farm Animal Protection – a broad coalition of non-profit organizations, farmers and businesses, community leaders, and grassroots activists – we are working to enact a ballot measure in Massachusetts that will ban three of the most cruel and inhumane confinement practices used on factory farms: veal crates, gestation crates, and battery cages.
All those offering their signatures and spreading the word are helping us make sure calves are no longer taken from their mothers and placed in crates designed to keep them deprived and immobilized for the remainder of their lives.
Everyone signing is helping to protect pigs, highly intelligent creatures who need a certain level of mental stimulation (like humans), from being subjected to gestation crates built only about two feet wide.
And of course, citizens' support is also helping us ban battery cages and protect hens from being crammed, five or more hens to a single cage, with dimensions that allow each animal less space than the size of a standard piece of paper.
If this law is passed, Massachusetts will join ten other U.S. states that have already passed laws to address these kinds of inhumane practices. The opportunity to save these animals from horrible suffering makes all the hard work involved in campaigning more than worth it. At the end of the day, all I have to do is remember how many animals are depending on me to be their voice and end their suffering. And this is what has and will continue to keep me going, one signature at a time.
Thanks to the efforts of Dallas and hundreds of others, the Coalition was successful in gathering all the required signatures in the first portion of the ballot initiative process. Stay tuned for updates!
Want to intern to help farm animals? Learn about Farm Sanctuary's internship program.