By Samantha Ragsdale, Senior Director of Education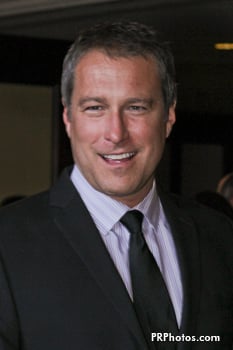 When Farm Sanctuary reached out to John Corbett's agent about our Animal Tales project, we promptly received a phone call back from the friendly West Virginia native himself. John said, "I LOVE The Doctor! And, I would love to record a video to help raise awareness for farm animals." His famous voice was the perfect match for The Doctor's charismatic personality.
Audiences have been charmed by the actor as "Chris" in Northern Exposure and "Aidan" in Sex and the City, and they've heard his familiar voice on TV commercials like Walgreens for years. But, most people didn't know about his love of animals and the special place he has in his heart for pigs.
Thanks, John, for lending your voice to The Doctor's story — and for spending a moment with me to talk about animals, growing up in Wheeling, West Virginia, and one life-changing hamburger 25 years ago.
Farm Sanctuary: What is one of your earliest experiences with farm animals?
JC: When I was in high school, a guy paid me and a buddy of mine to feed his pigs. We would drive to his farm, about 15 miles outside of Wheeling, West Virginia. He had 100 pigs there. I was always surprised by what we had to feed them. The local dairy farm would bring old moldy bread and sour milk, and we'd pour it into these vats for the pigs. The farmer said they liked it. They would eat it, but it never made sense to me that this is what pigs should be eating. Those pigs were friendly and sweet. I just really remember feeling awful about that sour stuff.
Farm Sanctuary: Is that how pigs came to have a special place in your heart?
JC: I've always had an affinity for pigs. Pigs are kind of like dolphins to me. They have that permanent smile. They're just sweet creatures. When I was on Northern Exposure, we did this episode with a big 700-pound pig. They guy who owned the town, Maurice Minnifield, brought in the pig for an annual festival to win a truffle hunt. They told me he was Arnold Ziffel from the old Green Acres TV show, but they were pulling my leg. So, on the show, the pig's name was Wilbur. And, Wilbur was depressed, so I read him Charlotte's Web.
I have this big scar above my eyebrow, and it always reminds me of a funny pig story. I was on a guy's farm playing when I was a kid. I was climbing around in the pig pen, because I loved the pigs. There was one big pig in this pen. He was really friendly. So, I was climbing around and fell off of this fence. I cut my eye and then ran into the house. It was a bad cut, and blood was running down my face. I kept yelling "the pig, the pig," trying to tell my mom where I had been, and she thought the pig bit me! That pig was sweet. He wouldn't have bitten anyone.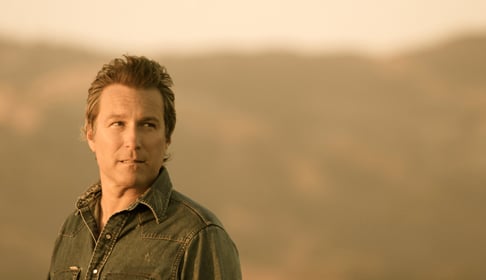 Farm Sanctuary: What has inspired you to help animals?
JC: When I was a kid, I got a BB gun, like all little kids in my town. So did my buddy. But, when my buddy and I were out and he shot a bird with his gun. I remember I was so upset. I was 10 years old and had always been a guy who had rescued turtles, fish, a duckling in the bathtub … you name it. Once we took the duckling to a place called Wheeling Park where they have a big lake, and we set him free. I had hamsters. I had frogs. I had never seen any animal cruelty. But, my buddy shot this bird. It took a minute to die, he was flapping around. It was the first time I had seen an animal get hurt or killed or suffer. I can still see that in my mind today.
Being in West Virginia, all my friends liked to fish. Everybody's dad was a macho-man hunter. I never did that. I went fishing with my stepdad, but I couldn't handle watching the fish gasping for air when they were out of the water, their life source.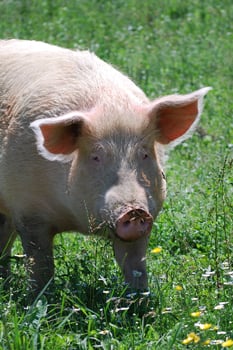 I guess I've always had a soft spot for animals. I've always had animals in my life. I grew up with a lot of hillbillies who would keep their dogs in the backyard on a six-foot chain and didn't keep them warm. I always wanted to set them free. I always felt like that. I still do. I can't even look at the Farm Sanctuary newsletters half the time because it kills me that animals are in cages on farms, animals like The Doctor. And, they're not being taken care of. In The Doctor's video you show a couple of pigs looking out from their cages. The pigs that died in the flood are better off than those that are stuck in those cages. I really do think that all creatures have a thought process and on some level are thinking "why is this happening to me?"
Farm Sanctuary: Do you have animals at home today?
JC: Yes. I have three horses: Pety, Gaiata, and Lola. And, a donkey; he's a little white donkey named Chito. His full name is Machito, but we call him "Chito." I also have a 150-pound Irish Wolfhound named Scarlett, who was rescued from a place where he was living in the garage. And, a 10-year-old German Shepard, Asko, who is a retired trained protection dog. I also have a 300-acre farm in West Virginia, where I have 80 cattle and a barn that looks like a giant church. The cattle are pets, of course.
Farm Sanctuary: You became vegetarian more than 20 years ago?
JC: I did. It was 1987 or 1988, and I got E. coli after eating a hamburger. I was 26 years old, and I was on death's door. This girlfriend I had at the time (now Patrick Dempsey's wife) saved my life. She carried me down three flights of stairs. She took me to the hospital, and I was there for 10 days. I was fighting for my life. I stopped eating meat right there – and I've done my best to maintain a meat-free diet since.