Citizens are appalled to learn of the horrendous suffering that is commonplace in the production of meat, milk, and eggs, and they are increasingly looking for alternatives. Agribusiness has responded by marketing animal products with labels suggesting that farm animals are being treated well. But these labels make conditions sound better than they are, and well-meaning consumers are being misled.
The USDA is currently accepting public input on proposed labeling guidelines that are woefully inadequate, and Farm Sanctuary is encouraging citizens to weigh in and express their opinions. We've submitted the comments below.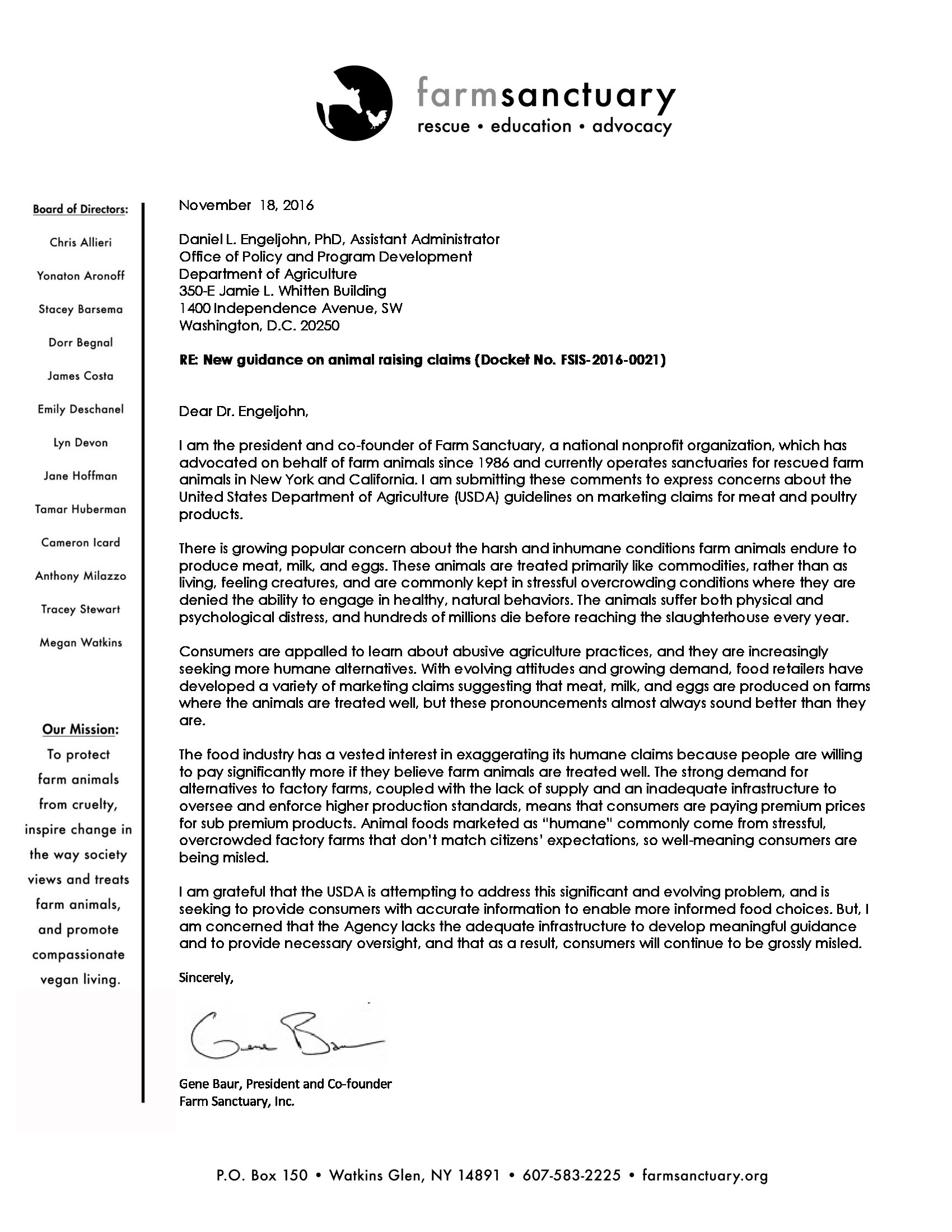 (click to enlarge)
You can read more about the proposed guidelines and submit comments, which are due by December 5, 2016, here.