Back in August, the office of New York Gov. Andrew Cuomo announced that the state would subsidize the well-known Milk Bar at the New York State Fair, allotting $90,000 to keep the price of a cup of milk at a quarter.
Farm Sanctuary President & Co-founder Gene Baur — who for three decades has been spreading the word about dairy's damaging effects on animals, human health, and the environment — wrote to Gov. Cuomo, urging him to reconsider.
Recently, the governor's office replied, reiterating support for the dairy industry but also noting an area of common ground.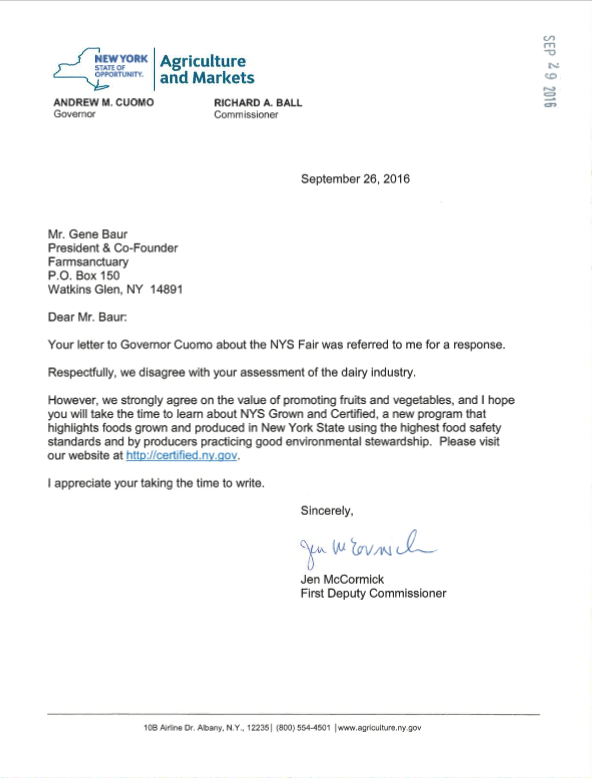 See Gene's response — addressing issues relating to dairy including cows' milk and calcium, the incidence of bone fractures among cows' milk consumers, and the dairy industry's effects on the environment — below: